Thanks to all of you who voted for me to go to CANFEST. I was this close - if by "this" I mean "not very" - receiving a little more than 5% of the vote, which put me just ahead of Jim at the
Beer and Whiskey Brother
s, who was kind enough to engage me in trash talk.
All congratulations to Josh at
Lost in the Beer Aisle
, whose entry was unbelievably creative and awesome. Check it out: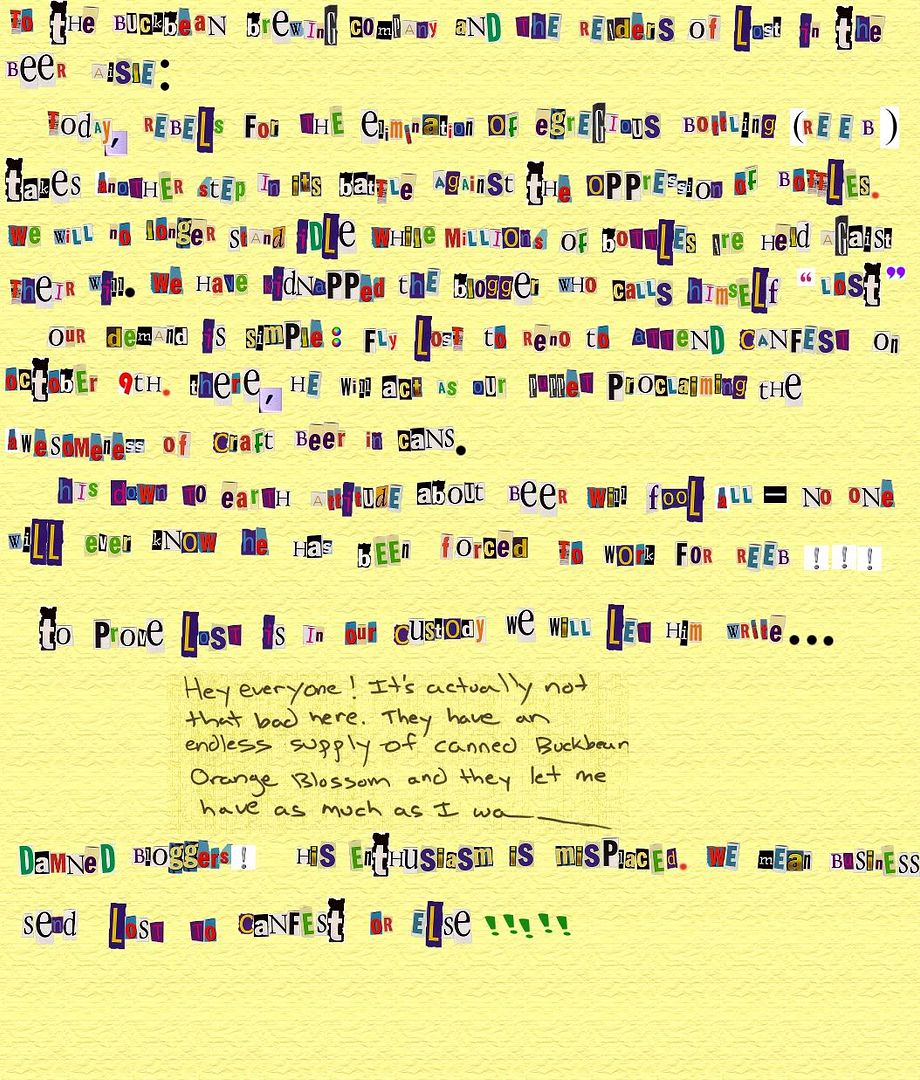 Not hard to see why he won. As I mentioned in a previous post, it probably also helped that he is generally a great beer blogger with a massive social network that he deployed with surprise, fear and ruthless efficiency to destroy the competition. Scott at
the Beer Snob
finished second.
Final results are here
. Cheers again to Buckbean for hosting this competition and to everyone who got involved, because this is cool stuff.
And to everyone who voted for me, again, thanks for your support. Hopefully, Josh'll get some good photos of canned beer for me to ogle and critique.
A few notes before I sign off for the day (I promise, actual art stuff coming this week):